Home
Subscribe to posts
We're pleased to announce that Sub-Zero Sound has joined the
Game Developers' Association of Australia
as an official member!
This is really exciting and meaningful for us. The GDAA and the 
Australian games industry as a whole 
have been incredibly supportive and encouraging to us over the last few years. What we're doing now wouldn't be possible without the guidance and support from this community.
It's an amazing feeling to not just give back to the GDAA, but to be involved with the industry on a significant and intimate level. 
You can find more info on what the GDAA does and what being a member entails on the 
official GDAA site
.
In addition to being represented within our local industry, being a part of the GDAA family means that we'll be represented at
gamescom
next week at The Australian Pavilion.
The GDAA will be at the huge gaming event in Cologne, representing us and other members to the international crowd that will be attending. The GDAA will be a part of the
Indie Arena Booth
.
We'll go into more detail about gamescom in another update. Keep your eyes (and ears) peeled.
You may have seen or played Dead Static Drive at
PAX Australia
, or at
Day of the Devs
in the US. If so, you'll no doubt be familiar with its striking art style and the cosmic horror energy it possesses. Now, we can say with confidence that it sounds amazing, too! Or at least, it's beginning to.
Dead Static Drive is a Lovecraftian, visually-distinct game, and is often referred to as "Grand Theft Cthulhu". The goal is to make this game just as engaging and dynamic in an auditory sense.
So far, this has been a great opportunity to really play with what we can do with environmental storytelling through atmosphere. This world is dense, reactive, and let's not even mention the monsters you'll encounter! For real, these monsters are alive, and they are badass. We're quite happy to let you experience them for yourself, without any spoilers from us!
We have been collaborating with an inspiring team of talented and experienced devs on this much-anticipated title. Spearheading the audio production for Dead Static Drive is 
Trevor Dikes
, who is a longtime friend and continued source of inspiration to us at Sub-Zero Sound. Trev, who was previously with KPOW Audio, has some impressive titles and achievements under his sonic belt, including The Forest, The Banner Saga, Armello, 
and more
! We've been wanting to work with Trevor for some time. It's fantastic luck that we get to do so on a project this stylistic.
While this is not designed to show off many SFX, and none of our work was in the game at this point, it's still super cool to see a game that we're involved with being part of such an awesome lineup of other indies, and shown to such a large audience!
Next up, Dead Static Drive will be at
gamescom
in Cologne, Germany, and then
PAX AUS
later this year. 
Keep up to date with what's happening on the twitters here:

Į̴̨͔̻͇̗̥͖͕̈́̊̀͊̅̊̌̆́͜t̷̛̻̣̐̈́͛̊̉̏̑̑̀'̸̡͇̪͇̯̗͗̀̅̃̕͝s̵̡̨͔͎̳̞̰̠̲͂̀͌͗̏͑͐͂́̕ ̷̻̩̲̂́͘̕̕c̷̗͔̯̳̳̞̅͑̆̄̑͑̈́͑́o̴̡͚̪̼͌͛m̷̢̩̦̮͖̱̓̏͆̐͋̈́̍͊̔î̷̢͚͙̠͚̳̫̬͗n̶̥͙̻̮̟͇̖̂̊̆g̷̤͚̜̠͙͆̒̽͂͆͗̾͝͝ͅ!̶̡͈̯͙̦̪̋̍̐̈́̓̽́̀̚͝

We had the pleasure of mixing the announcement trailer and adding some sonic touches to make it just the right amount of unsettling.
Elden: PotF is being shown at PAX East this weekend, alongside the other awesome games being published by
Another Indie
. If you're in Boston for this huge gaming event, make sure you swing by Booth #21117 to play it!
We have worked on some awesome projects that we're really happy with 
over the last few months
. It's about time we had a showreel to introduce you to our work.
In this reel you can see content from the following projects:
This year
Matt
will be travelling to San Francisco once again to represent Sub-Zero Sound and the Victorian games industry abroad.
For Australians flying over, there's a lot to take in. Our biggest local equivalent is
GCAP (Game Connect Asia Pacific)
, which takes place during Melbourne International Games Week.
This opportunity was made possible to us thanks to
Film Victoria
, who are sending a contingent of talented Melbourne-based game creators to the international conference.
We'd love to chat with you about game audio, and how we can make your game or other project sound more immersive and dynamic. 
If you're interested in meeting with Sub-Zero Sound at GDC, please feel free to 
get in touch
.
Otherwise, stay tuned for updates!
Photo by Dylan J Walker
I had the pleasure of working with Emily Coop (
@microrockets
) on her much anticipated animation, Andromeda.
Andromeda is a product of passion for Emily, so I was honoured to be given the opportunity to bring it to life with sound and music.
Andromeda follows a young protagonist who wakes up to find their world changed. 
My first thought when I saw this animation was that it looked like a throwback to the classic monster movie genre. I immediately started playing with retro-inspired sounds and synths. In terms of music, I wanted it to start and end softly, and take a bit of a darker turn at the climax.
The sound design needed to support the heavy atmosphere of the story. You will see that the world is very recently destroyed as the animation opens on the character waking up alone and confused. There are feelings of loneliness and mystery that are carried throughout the animation, and supported by layered atmospheric elements in the soundtrack. I love playing with subtle winds and natural elements in a mix.
I'd say that I did dialogue as well, if you would call it that. Andromeda features some vocalizations from the characters.
Something important this project reminded me concerning performance, is just how critical the delivery is, even if you're just making small noises to give a character a sense of life, as I was. 
I performed a couple of rough takes in my studio where I was being fairly quiet so as not to disturb anyone. It took a lot of editing and manipulation to get these recordings sounding in the ballpark of how I wanted, but 
I just wasn't happy with the results.
I got a MUCH better result from performing this in my car where I could be as loud as I wanted.
As I always say, "you got a car, you got a recording booth"
Emily is an awesome artist. I'd encourage you to check out her work on
Twitter
.
This is an unlisted video and has been posted here with permission.
Late last year we jumped into the studio to record vocals for this track by 
Teh Splatt
.
Metal is one of my favourite genres, so it was a lot of fun working with Luka to record, edit, and mix his intense vocals on this.
Karl Fee of Kkama Sound
 assisted us with the recording session and giving us a rough mix at Sing Sing East in Box Hill on the day.
This was a really nice studio, and had some cool equipment. We used a Shure SM7B, which Luka was really keen to use for this track. We set one up, as well as a really nice sounding 
Neumann U 87 ribbon mic. This mic sounded so good, I ended up mainly using that track in the final mix.
I would love to use this Neumann mic again. It had such a nice character. I didn't expect it to really work with Luka's harsh vocals so I was surprised that when did.
Luka's a multi-talented musician and artist. I'd encourage you to check out some of the 3D modelling videos on his channel.
This is an unlisted video and has been posted here with permission.
Hi all! As we began the new year, of course we were anticipating another Global Game Jam (GGJ)! 
Late in January, the jam weekend rolled around, and several hundred Melbourne-based game developers flocked to AIE to make some games. 
I was lucky enough to join them again this year. GGJ was so much fun last time, this was not an event I wanted to miss.
Melbourne GGJ art by Sandra Gibson
Melbourne has such a unique indie gamedev scene. There is such a strong sense of community in this city, and that is no more evident than at our game jams.
Last year I spent the weekend in the audio room, working freelance on several games. I wrote about it in this post here.
This year I took a different approach. This GGJ I joined up with a team to work intimately on one game. (I still helped out a few friends, but I was MOSTLY dedicated to one game!)
---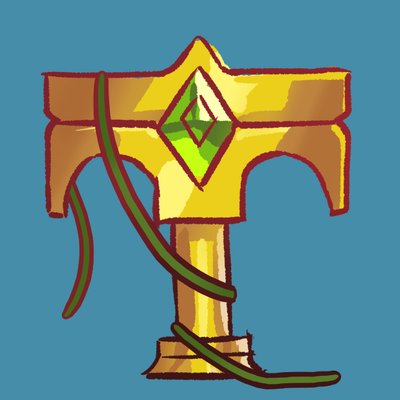 The team I am proud to have worked with is Team Eggplant. 
This was a very wholesome 
collaboration consisting of 2 artists, 2 programmers, a producer/designer, and a soundie (that's me!) - You can download it from the GGJ page here.
"Tend to your terrarium! This relaxed garden sim gives you the ability to explore what home means to you by making this natural space your own."
After watching the keynote, we spent some time as a team brainstorming ideas and working out what we all wanted to do with the theme: 
"What Home Means To You".
We discovered that all of us find the act of gardening therapeutic, and making a space truly yours is what makes a place a home. Running with these ideas in mind, we started working on a game with the goal of creating your own terrarium.
With Meditation Games at the front of my mind, my vision(?)

for the audio was soft, relaxing, down-tempo, and of course, meditative.
SOUND DESIGN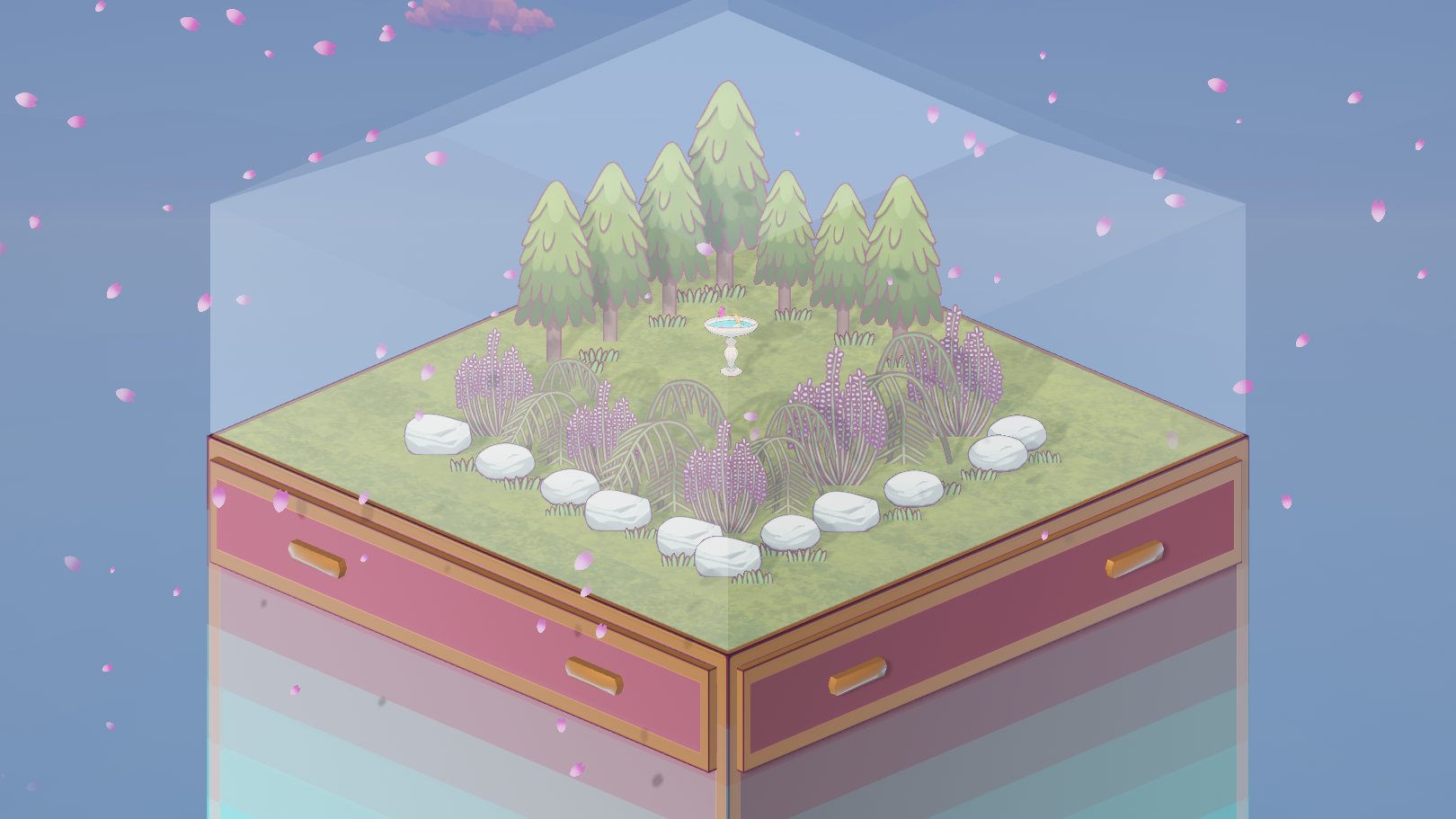 I actually had to leave the site for a few hours on the Friday night, but when I came back there was a cool early version of the pillar. With only this visual reference to go off, I began with what I knew we'd need, and started making some atmos for the several weather modes in the game.
Once I saw some of Alison's 2D art, I made some more interactive sounds for picking up items, plants, and for cleaning up the debris in the first part of the game. I had a lot of fun playing with the sound for picking up items and dropping them down, as well as when they grow after being watered. I wanted these actions to sound very wholesome, as so my inspiration for a lot of these was Animal Crossing.
The game presents scale in an interesting way. There's the entire playable world of the game as well as the small objects inside it all on the screen. I wanted to make audio that reflected this juxtaposition of size.
A lot of the item sound design is intentionally very small and fragile, almost like they were toys. 
In contrast to this, I wanted the drawers and the dome to sound very large.
My favourite sound in this game is for the key pickup. It sounds shimmery, bright, and a bit like collecting a gem in Croc: Legend of the Gobbos.
Once the key is revealed, picking it up triggers a whole bunch of things to happen. The drawers open, and the Act 2 music starts. It's a pretty short sound that is mainly there to reinforce that you've literally unlocked the second part of the game.
MUSIC
I didn't touch music last year at GGJ, so I was keen to be doing both sound and music for Terrarium.
There are two parts to the game, cleaning up in Act 1, and gardening in Act 2.
Looking at the barren look of the game when you first load it up, it actually reminded me of a level from 
Pokemon Mystery Dungeon: Red & Blue Rescue Team. 
which I've actually been craving to play again for some time now. That was my favourite game when I was younger, and it probably still is.
The music that was playing in my head was
 the
Great Canyon music
 as well as parts from
another track
. I didn't necessarily want to use the same instruments, but I wanted to capture the same feeling that that music gives me.
I didn't bring my guitar, which I'm kicking myself over, so I began playing with a sampled nylon string guitar. Depending on how you play the game, this part can last for as little as a few seconds, so after getting it to a point where it felt good, I moved on to some more critical SFX and the music for the second act.
The Act 2 music is similar to Act 1, but has a more calm/rich feeling to it. Using instruments such as piano, violin, and harp, my goal was to make it feel like you were gardening in some sort of royal garden/courtyard. I wanted playing this part of the game to feel like you can forget time, and just create your garden at your leisure. I think that came across pretty well.
It's been a while since I've created any music outside of my metal band, so I was really happy to have the opportunity to make some calm tracks for this game.
Terrarium spent quite a bit of time on the jam feed. It was awesome describing the game I was working on and hearing that people 
recognized
 it and thought it looked cool.
---
By Team Home Home (how cheeky!)
"Untitled Birb Game developed by Home Home is game were you play as Wedge Tail Eagle, Australia's largest bird of prey. Take flight, as you explore the vast outback in search of food and materials to build your nest."
I was super happy to be helping out the Toybox crew again after doing sound effects for their Coffee Road game last year. Coffee Road was actually picked up and played by a super popular Korean streamer in April. We were all surprised to find footage of it on YouTube with over 200k views. You can watch it here if you're interested.
This year, Toybox Games, or for the sake of GGJ, Team Home Home, were making a game about a 
Wedge Tail Eagle, cheekily names Untitled Birb Game. I think every Australian loves to see their country's outback in a video game. I imagine it's the same feeling people from the US get when playing games that are set in their city.
The early environmental art I saw on Saturday looked awesome, and very Australian.
I started with what I knew. There would be wing flaps and a dive mechanic. With the 
Wedge Tail Eagle
 being on screen the whole game, there would be flapping all throughout gameplay, so it was important to me that that didn't sound annoying and had some variation.
The 
Wedge Tail Eagle has a cool dive mechanic. I wanted this to sound really cool and cut through the regular atmos. I took inspiration from the Batman games and also the new Spiderman game, and made something a bit like a harsh wind sound, but with a lot more beefiness to it. it sounded very powerful, and really fitted with the visuals when you initiated a dive down to Earth.
To make this game sound the way it looks, it needed to sound like there was a chorus of cicadas were hiding on every tree and shrub. As soon as you load up the game, you hear that instantly recognisable sound. I'm really happy with how it came out. 
Of course, you can also hear the awesome music by 
Abby Phillips (
abbysinthe
) who has used some native Australian instruments for this score. It gives the game an incredibly powerful and authentic vibe. I urge you to play it and have a listen.
---
As I expected, Global Game Jam was a lot of fun. There were so many fun games that came out of it. I'm glad I got to try some at the play party that was held a few weeks later. 
I'm glad I took a different approach to it this year, but I did miss the energy and dynamic of the audio room. 
You can definitely catch me at GGJ next year.
Matt, SZS
Hey all! Matt here. 
It's been some time since I've worked on something aside from games, so I had a lot of fun working with comedy filmmaker
Pitters
on his latest project, Crossing!
You can watch it below. If you like it, check out some of the other videos on his channel.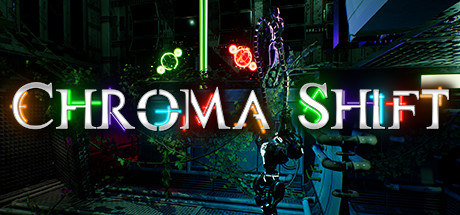 Here's some exciting news!
DevOrDie Studios
' debut puzzle platformer game Chroma Shift, is now available on Steam!
We have been working hard with DevOrDie Studios to bring this game to life with expressive sound design and a dense atmosphere.